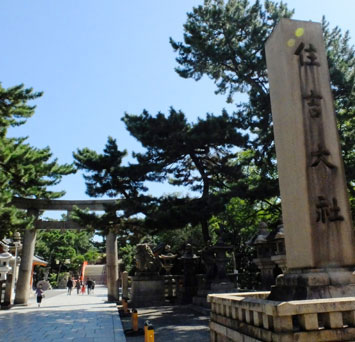 Known affectionately as "Sumiyossan."
A shopping street next to Sumiyoshi Grand Shrine.
Kohama Shopping Street is in Suminoe-ku, Osaka. It has a long history that stretches back to the Meiji Period. Within the span of one station, between Kohama Station on the Nankai Main Line and the Sumiyoshi Grand Shrine, an exciting shopping street packed with a diverse range of shops and specially selected products await you. We are confident that even the most experienced critics will be satisfied.
Hattatsu Market and 100 Yen Shopping Street, which are associated with the god of prosperous business, "Sumiyossan," is open at fixed intervals. We aim to improve the shopping street each day, so that all visitors coming to "Sumiyossan," including local residents and visitors from afar, can have a great time. We look forward to welcoming you!